Spring has sprung! Although the recent nip in the air might have you believing it still might be cold, we are certainly headed in the direction of warmer weather.
To celebrate the season we have some art and crafts you can do with the kids at this time of year.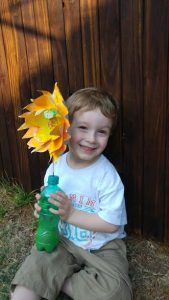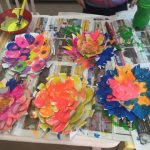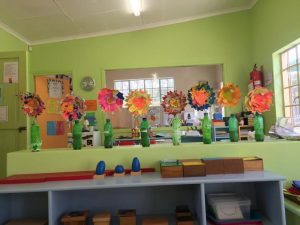 First up we have a lovely flower made out of paper plates. You cut each flower progressively smaller and attach them altogether in the middle. The kids can then paint them. For a vase use a plastic bottle. What's really cool about this activity is that you can get the kids to go outside to the sandpit to fill the bottle with enough sand to make the whole thing stand up. Make a hole in the lid and then the sand won't come out.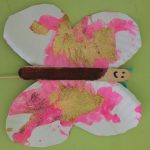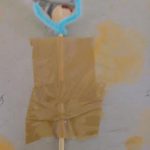 Another lovely way to put the paper plate to use is to make butterflies. Cut out the two wings halves on one plate, have the kids paint them, and stick them together. For the body use an ice cream lolly stick which the kids can paint brown or some other colour. Place a skewer stick below which works really well for the kids to hold onto the butterfly. You can then twist a little pipe cleaner around the skewer stick to make the feelers.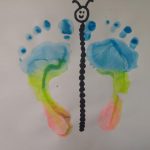 For toddlers hand and footprints work really well as art activities because you can decorate them without losing their unique print which is a lovely keepsafe. You can make a butterfly out of footprints, painting the feet different colours.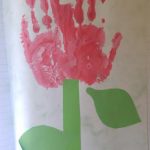 Hands can be flowers: on printed stems with leaves or cut outs of leaves and stems. Placing two handprints together one after another also creates a tulip effect, which can also be achieved by potato prints. Use rubber stamps as well for spring themed pictures like flowers, butterflies and toad stools.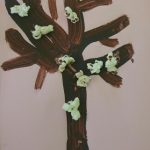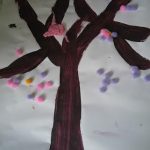 Trees can be decorated in spring blossoms using popcorn or pom poms or crepe paper. Crepe paper also looks nice on a single cut out flower.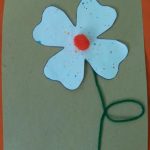 Putting pieces together to create a flower can also be done. Use splatter paint for the flower then a pom pom for the centre and make the stalk and leaf from a pipe cleaner.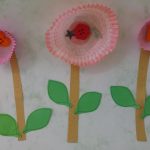 You can also use cupcake holders to make the flowers too.
Do you have any cool Spring art activities?