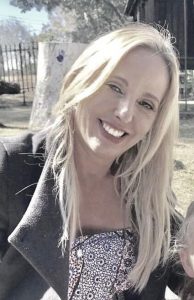 Children's Kick-start is a popular parenting site and has been selected as the Top 30 South African Kids and Parenting blogs!
Children's Kickstart will inspire your children's creativity, sharing kid's crafts, providing informative parenting articles and MUCH more! As Educators and Mothers, we will give you sound parenting advice and we hope that Parents and children will enjoy this wonderful parenting resource!
Children's Kickstart was founded by Julia Gorham, a well-recognized Educational Specialist who has over 25 years teaching experience. She is the Founder of several Montessori Pre-schools and present Founder/Owner and Teacher at the Fields Montessori Pre-School. She is also a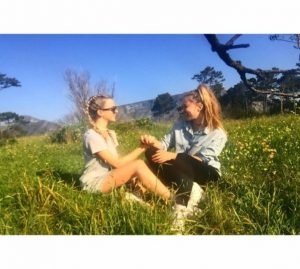 Corporate Crèche Consultant, Home Schooling Consultant and Contributing Writer to Parenting magazines, but best of all, a proud Mother to her daughters, Bella age 24 yrs. and Gabby 22 yrs. and has included several of her daughter's favourite childhood activities with her readers.
Children's Kickstart is a popular parenting site to inspire children's creativity, sharing kid's crafts, home projects, easy recipes, parenting tips, and MUCH more! Whether its kid's crafts, easy recipes, or setting up fun activities in your home, we hope that parents will enjoy this wonderful parenting resource with their children!
Connection & creativity go hand-in-hand beautifully and each feeds the other and the family in ways you may not have considered. My favourite memories with my daughters were spending special time with them, creating beautiful daily artworks, including lengthy conversations, laughter and developing a sense of pride with their completed art activities!
Gabriella Gorham, Julia Gorham's youngest daughter has now joined the Children's Kickstart team and shares her Mother's passion for teaching young children.
Gabby has a love of art and crafts and teaches Kickstart Kiddies Crafts which she finds very rewarding. The Kickstart Kiddies Crafts classes develop children's motor and co-ordination skills, language development, academic skills, creativity, decision making and critical thinking.
She is busy completing a Teaching degree as well as Montessori Teaching diploma and has excelled in art in High School
Gabby believes that creativity is the freest form of self-expression. There is nothing more satisfying and fulfilling for children than to be able to express themselves openly and without judgment. The ability to be creative, to create something from personal feelings and experiences, can reflect and nurture children's emotional health.
Copyright Kickstart Montessori