Opposites may be a fairly abstract concept for little minds, but as teachers we are able to demonstrate the basic idea using different art materials.
You can teach opposites with gestures and placement of objects e.g. the ball is in front of the chair, behind the chair etc. But here are a few art lessons we used in our classroom this past week to demonstrate this concept.
First we showed empty and full by filling a picture of a gumball machine with little stickers. Great fine motor skills are utilised here when they peal the sticker off and stick it on.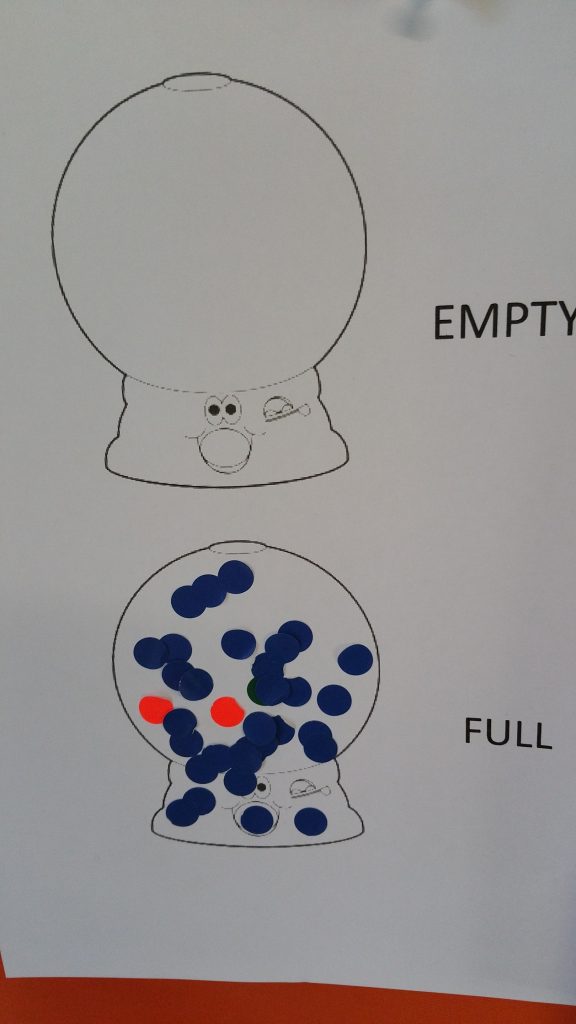 Then we illustrated hot and cold by cutting cellophane and tissue paper. This was an excellent practice of cutting skills too.
Left and right we taught with handprints but was also reinforced in our gross motor time with songs – the Cha Cha slide song is a good one for "slide to the left, slide to the right."'
For night and day the children had fun pasting stars, sun and moon on different backgrounds.
The most fun was attaching a ladybug to a toilet roll to demonstrate in and out with a string.
Have fun with this theme. We would like to hear your ideas too!