Written by Julia Gorham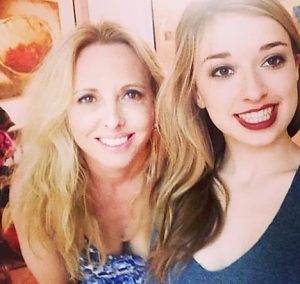 If only we could freeze the moments of time with our children. Treasure the moments you have together, put aside distractions and simply enjoy what you are doing together Children have a gift for joyfully living in the moment. Watch and learn from them, then join them and do the same.
As a proud Mom of two beautiful daughters, Bella age 23 yrs. and Gabby 20 yrs. old, I understand that you may find yourselves caught up in the motions of day-to-day life with your work schedule, but it's important to take a step back and evaluate the things you're doing that are making your children feel loved and extra special.
Sometimes it's the smallest things that are so easily overlooked that make the biggest difference when your children are young.
It's heart warming for me to listen to my daughters recall how I lovingly packed their lunch boxes every night filled with healthy snacks with daily folded surprise "love notes" in their lunch boxes.
They gleefully tell me how they looked forward to their favourite dinners of homemade chicken lasagne, ratatouille and roast chicken. My daughter who has been studying in Cape Town over the past 4 years, is eager to return home with great appreciation of these loving gestures from her Mom!
The smallest things you do, will make such a difference in your children's lives!
Enjoy the time now that you have with your children.