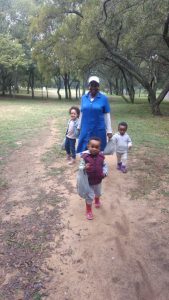 One of the things I love about this school is that it is set in a park. At the Fields Montessori Pre-School and Playgroup in Parkmore Sandton we enjoy many nature walks. This craft combines the nature walk with a keepsafe of the occasion.
Armed with plastic bags, the children descended on the park to look for objects they could use for their mobile.
We collected
-sticks
-bark
-pinecones
-cork
-leaves
Each were chosen for a specific reason. We found some lovely bark that had pieces of red in them. Some sticks almost looked like seeds themselves and had interesting shapes. Of course we had to have pinecones, as that is something in abundance in the area.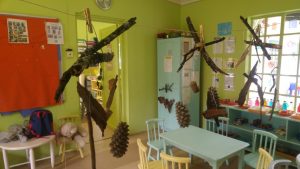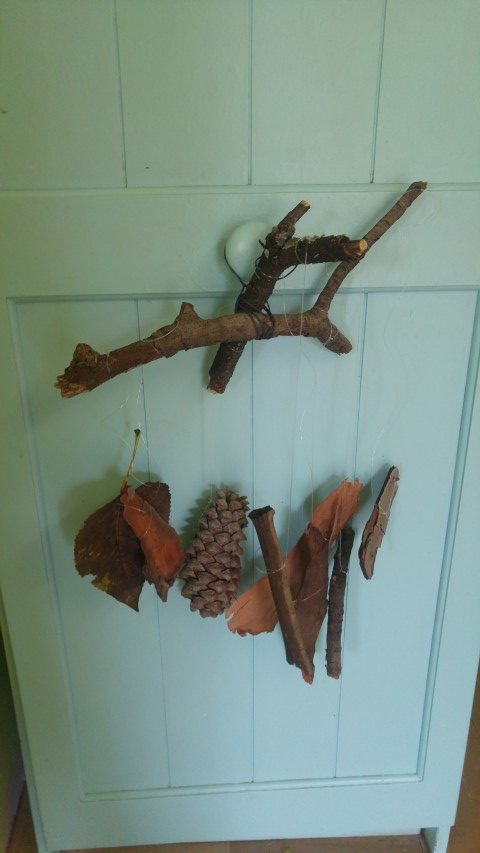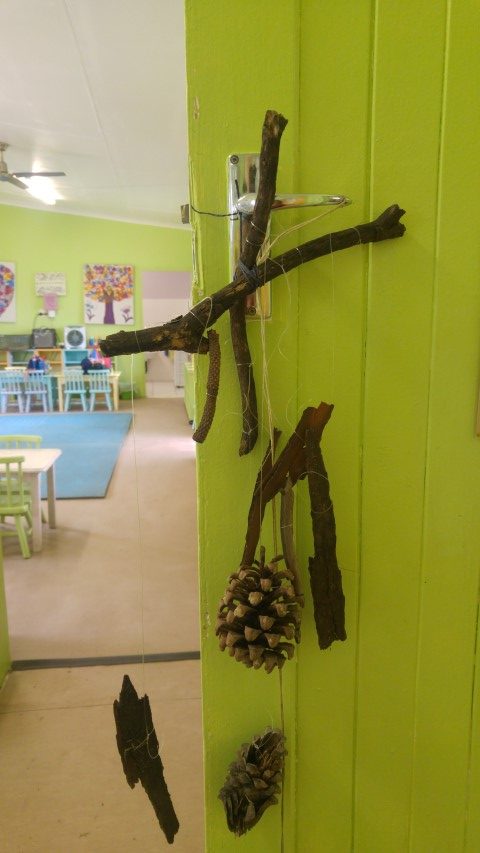 The mobile was contracted with two main thick sticks joined together with string, and then the objects were hung with fishing gut. It's better to hold them up first to find that centre of gravity before you distribute different weighted objects. The pinecones were quite heavy so those were on opposite ends.
The nature mobile is a lovely reminder for children of their time outdoors and also provides a sensory experience as they feel the different textures.