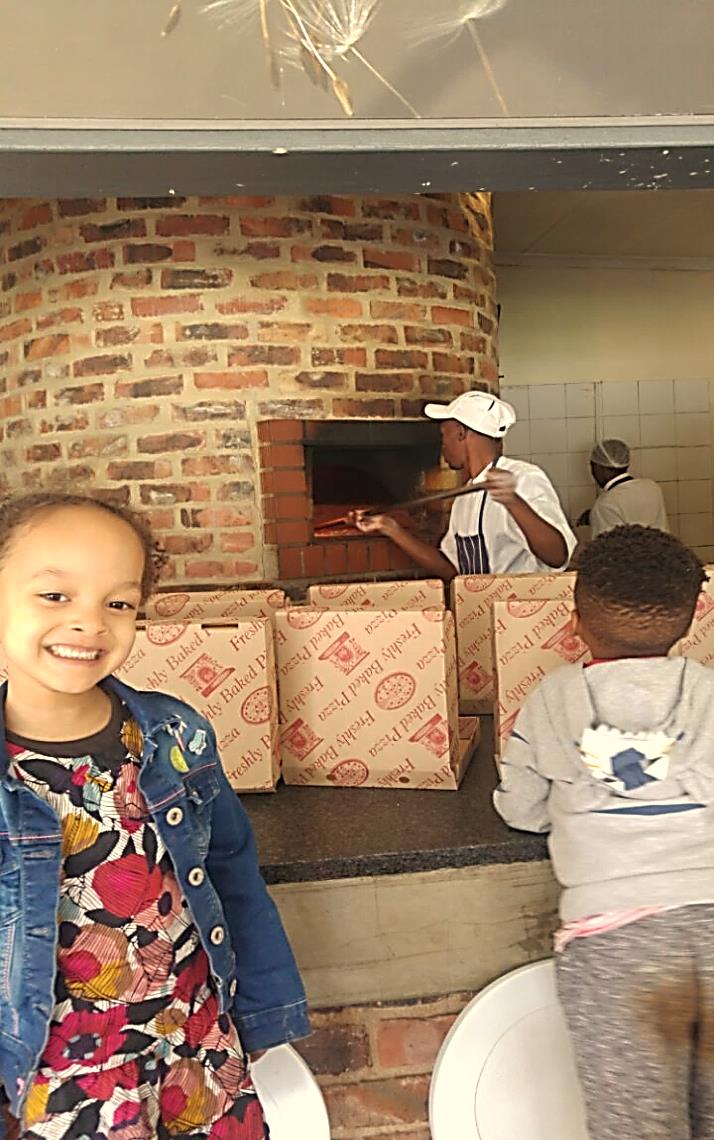 The children who attend the Fields Montessori Preschool in Sandton, Parkmore look forward to visiting the River Café adjacent to the School. This is a great fun! They love watching their pizzas being baked in the wood burning pizza oven and with great excitement, gobble their mouth watering pizzas in no time.
Pizzas are healthier than you think. They contain fresh tomato sauce with antioxidants, cheese containing calcium and dough with grains, which is known to also have antioxidants.
Nothing could ever match the delightful pizza experience for young children!