By Julia Gorham
What a great recycling crafts project to do with your child and great fun too!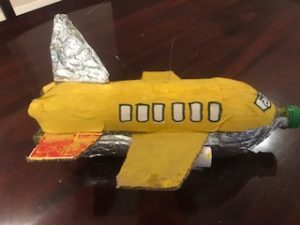 It's amazing what can be created with a empty plastic bottle! You will need to assist your child to cut and place the wings on the plastic bottle.
You will need:
An empty plastic bottle
Used pizza box or corrugated cardboard
Stickers
Paint and paintbrushes/pens
Foil paper
String or nylon
To do:
Remove the label on the plastic bottle
Draw wings and tail on the cardboard and cut out
Using a sharp knife, cut out slits in the bottle to slide the airplanes wings and tail
Let your child paint and decorate the bottle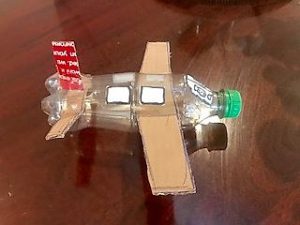 You can place a small slit on the top of the bottle to tie nylon to make a beautiful airplane mobile.