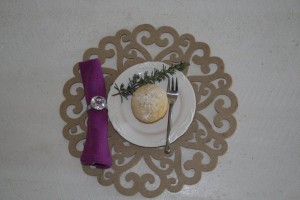 Ingredients:
150 ml castor sugar
375 ml sifted flour
10 ml sifted baking powder
125 ml full cream milk
125 ml oil
2 large eggs
Tsp. of vanilla essence
Paper cupcake holders
To do:
Preheat oven to 180 C.
Place dry sifted ingredients in a large mixing bowl.
Add liquid ingredients.
Beat until smooth.
Spoon mixture in cupcake holders.
Bake at 180 C for 15 minutes until golden in colour.
Remove and once cooled, decorate with icing and sprinkles.
These cupcakes are easy, quick and flop proof.
Perfect for any occasion!