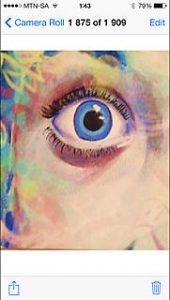 Bella Gorham is an upcoming South African artist,  top art award winner in Africa and has received numerous art awards for her outstanding artworks and art portfolios. Bella Gorham's artworks 'Emotions"  are displayed in the IEB building in Houghton, South Africa, as a result of her award winning art works.
Bella Gorham has been approached by many well recognised art galleries locally and abroad to exhibit her art works.
Bella Gorham offers her services for family or individual portrait's (oil, water colour or pencil). Please send your photos or enquiries to : isabellagorham@gmail.com or phone 083 60813012 for a quote.