Market Place
Let us do the work for you!
As experienced Educators and Moms, we PERSONALLY AND HIGHLY recommend the best children's learning materials, parenting/children's books, toys, and other NEW AND EXCITING products or services FOR parents and children.
We recommend the following:
Kickstart Kiddies Crafts: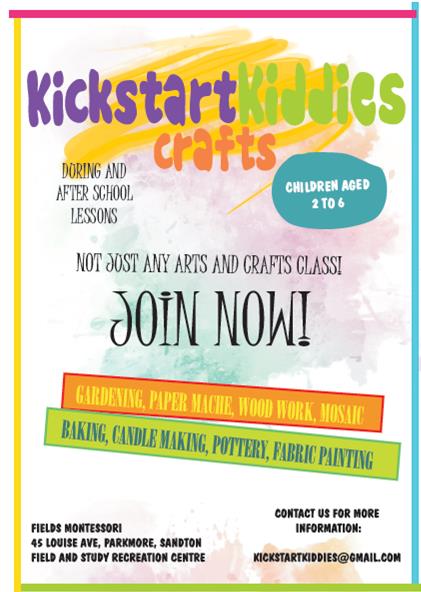 Not just your normal arts and crafts program, this program includes gardening, paper mache, woodwork, mosaic, baking, candle making, pottery and fabric painting. This activity is run by Gabriella, who is the much loved daughter of Julia, the owner of the school! The children love working with Gabby. Check out the Facebook page.
Download the form here:kiddies kickstart
Art parties: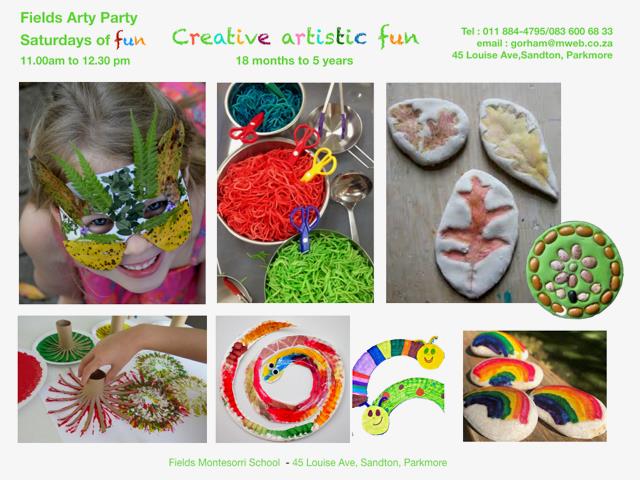 Art classes:
Children ages 2 years to 5 years)
Let your children have fun with art !
Where : Fields Montessori Playgroup and Preschool
45 Louise Ave, Park more
Sandton
When: Tuesdays, Wednesdays 3 pm to 5 pm
Saturdays: 10 am to 12 pm
Contact: Julia Gorham 083600 6833
gorham@mweb.co.za for more information
Monti Caregivers Course:
Julia Gorham, an Educational specialist with over 25 years of experience, offers a Children's Home Learning Montessori Workshop for children ages (18 months to 5 yrs.) for Caregivers, Au Pairs and Students!
These workshops will foster stimulating, fun activities for use in your home, giving understanding and guidance towards your child's optimal growth and development.
Course outline: Child development, Setting up easy, fun stimulating activities in your home to develop your child's fine motor skills, concentration etc, lesson plans, art activities, gross motor activities, sensory activities, language development, workshop practicals, including a Home Programme Manual and a certificate of attendance. ( More Information to be emailed upon request)
How to book: Please pay your deposit for confirmation of attendance and email: Julia Gorham (gorham@mweb.co.za) Contact: 083600 6833
Cost:R 600.00 for a 3 hour workshop.
Location : Field and Study Park. 45 Louise Ave, Parkmore Sandton. Fields Montessori Pre-School.
Dates: Wednesdays 2 pm to 5 pm. Saturdays: 9 am to 12 pm.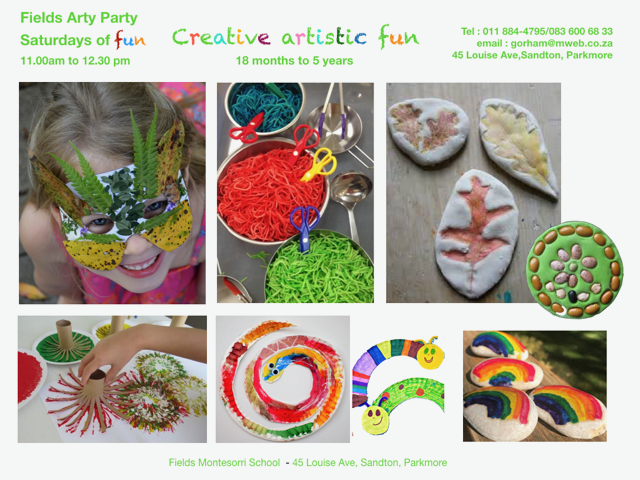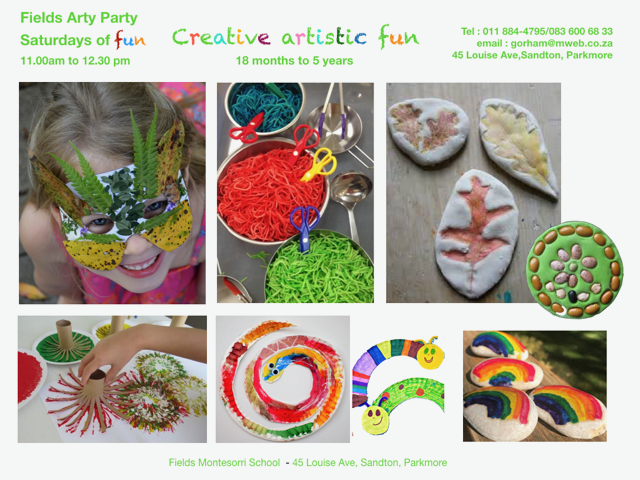 Parenting books