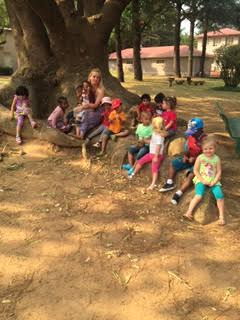 Children's Kick-Start was founded by Julia Gorham, a well recognized educational specialist  who has over 20 years teaching experience. She is the founder of the Alta Ferreira Montessori Pre- Schools, Rivonia Montessori Pre-School and  Field and Study Montessori Pre- School, a  corporate  crèche and home schooling consultant and contributing writer to parenting magazines.   Julia Gorham is a proud mother of two daughters ages 19 and 21 years.
Julia  Gorham's  aim is to share her teaching experience,  knowledge and wisdom with her readers through:
pre-reading games
great parenting tips
children's educational activities
delicious healthy home recipes
gardening ideas
kid's fun crafts
great parenting tips
Julia supports a healthy eating and developmental life style for children.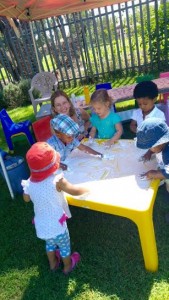 Heather Step is a contributing editor to this website. An educator with over eight years of teaching experience (with both preschoolers and primary school children) she is passionate about the learning experience with children. She also likes writing and blogs about her motherhood after infertility at One Step at a Time and is also a founding member of SA Mom Blogs.
Copyright Kickstart Montessori